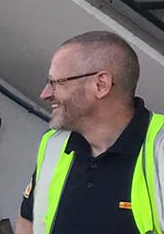 Welcome :-)
My name is Janusz Szeligowski (aka Yannek). I am an IT passionate and a big enthusiast of Open Source solutions, spending my free time on testing a wide variety of system/software solutions, troubleshooting the issues related to them, and automating the tasks.
I am a former Linux/Windows System Administrator and IT Support Specialist with over 20-year professional background, currently getting back into the IT industry, and working at Open Answers now.
Besides this web corner, you can find me on DigitalOcean Q&A forum, and on GitHub.
You can contact me via this website form or LinkedIn.